Thanks for stopping by. Site-founder Frank Gregorsky can help you design, build, and perfect your manuscript -- and then carry it onto Amazon with a sparkling cover. For the aspiring nonfiction author -- and almost anyone trying to salvage a "stuck" writing project -- here are Gregorsky's principles and premises…
1. It's impossible to create a modern classic by using the gimmicks and buzzwords that websites imply are necessary for a so-called bestseller. You should plan to cause the echo, rather than set up camp in the echo chamber.
2. A "modern classic" is so rigorous, and so innovative, that it's unlikely to be topped or otherwise superseded, in its category or on its topic, for at least 20 years. Up the Organization and The Effective Executive have more than doubled that time span.
3. Don't begin with a fantasy of selling 100,000 books. Instead, aim to produce something that will transform, rescue, or otherwise elevate the right audience of 5,000 to 10,000.
4. See that audience -- two or three different professions, generations, personality types -- watching from the front rows. Serve them, but without pandering; and expect them to react. Any reaction, including throwing tomatoes, is better than blank looks. Form a loose group of editorial advisors -- ones who can represent the audience(s) -- and test structures and chapters on them.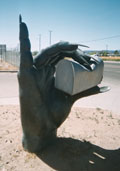 Characters + Dialogue for Nonfiction Purposes
In 2013, my system of nonfiction writing and editing fell apart. Thirty years of operating doctrine were suddenly called into question. As part of that, a client or two had shown up favoring book approaches that depart from the think-tank and governmental-analytic modes.
And yet -- I still believe that Reality, quote-unquote, needs to be conveyed in all its complexity and contradictions. Books with a few hundred footnotes bolster credibility. This website will continue to celebrate authors and methods that embody a search for truth while they avoid one-dimensional treatments... (read whole)
5. If you find that the book you aspire to write has already been written, don't curse or get depressed. Give thanks! That author has check-marked a big fat box, saved you hundreds of hours, and freed you up to produce something more original.
6. To craft a book that will still resonate in 2025, avoid using these terms: Optics and metrics, passion and mission, full-spectrum and no-brainer, core competencies and sweet spots, going forward robustly by adding value end-to-end, walking the walk while running the numbers under the radar to have skin in the game, and then raising your game with eye candy that's outside the box but in the zone. Also wilting badly: Competitive advantage, the speed of change, transforming the disruption, unbundling the transparency, and "envisioning" anything. It's true that certain clichés go on for generations. But business-oriented buzzwords -- some academic ones, too -- will only date your analysis, leave it sounding gimmicky, and shield it from a durable relevance.
7. What people call "good writing," nine times out of 10, is actually good RE-writing.
8. "Micro-editing" refers to the smaller corrections that tell a reader your book is reliable on its larger points. If you insist on doing most of your own micro-editing, watch this six-minute video every other week for three months.
Perhaps you have a book idea and/or a publishing project that seems bigger than the both of us. If so, it would be my privilege to hear about it. Even if you reject several of the preceding points, there's a fair chance we can work together productively.
-- Frank Gregorsky, The Exacting Editor
P.S. – These are the other key parts of the site: (1) Objective and concise book reviews by my publishing partner Chris Loyd; (2) Craft a proposal and avoid the agent; (3) Two dozen in-depth discussions with nonfiction authors from 2005 to 2012; (4) See an author track her book from start to finish.